My Artist Story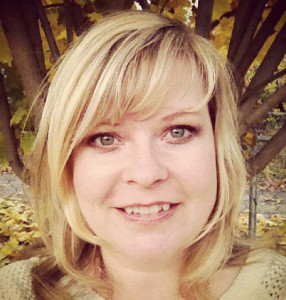 I am a mixed media artist living in beautiful British Columbia, Canada. The journey that enabled me to find my artistic self hasn't been an easy one but in the end it was worth it.

A few years ago I was dealing with some serious, chronic health issues. I was having migraines almost daily and intense back pain that made life very difficult. My doctor's solution was to prescribe Tylenol 3's by the hundreds. I was driven by this pain to seek a solution other than my doctor's.

One of the solutions turned out to be art.
I started playing and dabbling, taking a few online courses and what I quickly realized is that no matter how much physical pain I woke up with, I didn't feel any pain once I sat down at my easel. Now, a few years later, pain is no longer a significant part of my life.

It was the release from the pain while I played with my art that gave me hope I could move beyond that pain. I have heard so many stories about how people have used art for healing and changed lives that I am moved to get this message out to anyone who will care to listen.
My mission
My mission is to help people understand how a creative practice can change their lives and that ANYONE can create. You don't have to be a Picasso to create work that is meaningful and beautiful to YOU. It is about the process and what the process gives you more so than the finished product.