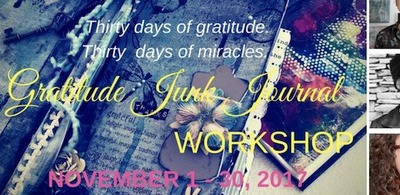 Hi!  Welcome to the Gratitude Junk Journal Workshop Social Media Hop!
Join me on a quick, artsy journey towards gratitude and meeting the 10 AWESOME instructors of this workshop! And for a chance to WIN a free spot in the Gratitude Junk Journal Workshop,
REGISTRATION IS NOW OPEN, you can check it out
here
.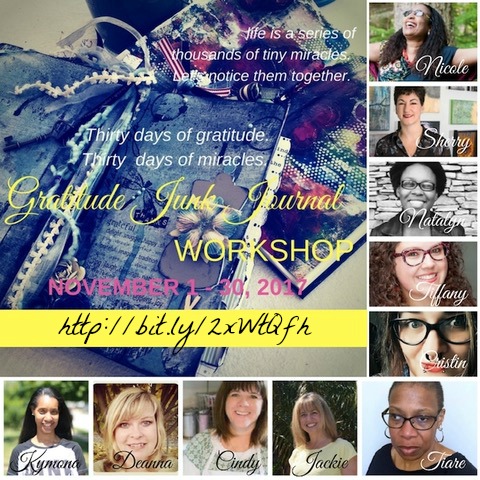 If you are starting here just follow the appropriate link below.  I have included a list of all participating artists instructor links for your convenience here.  Please visit their blog on their assigned day to learn more and for more chances to win,
Gratitude. A feeling of appreciation or thanks.
It is so simple, yet so mighty. It becomes mightier as we practice it in our lives. Growing it in a group makes it all the stronger.   This journal will help to reinforce it and give us a great reference that keeps us grounded.  Just imagine after one month how your attitude, those around you and your life will change.  Change your heart. Change your mind. Change your life. A month of gratitude. A month of miracles…again!
I am so excited to be a part of this workshop!!!  Gratitude and giving thanks for the many blessings in my life has been important to me for many years.  In my lesson we will be exploring and celebrating our physical bodies.  Most of us have a love/hate relationship with our bodies but the truth is without it we can't exist on this earth!  Here is a little peek at part of the journal page I created for this lesson.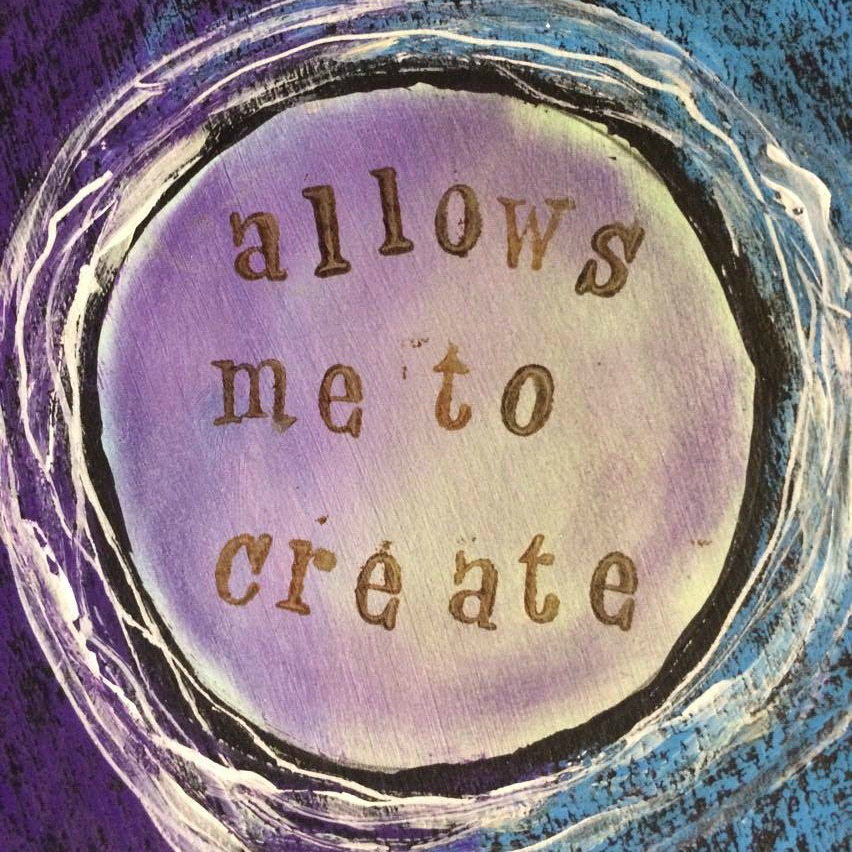 Feeling gratitude and not expressing it is like wrapping a present and not giving it.
~ William Arthur Ward
JOIN ME
IN THE WORKSHOP NOW, reserve your spot today and receive $10.00 off the original class price today through Sunday, October 22, 2017. (Early Bird Pricing no coupon needed price is already discounted)!!!
Now for the other good stuff.  Here is how you can win A FREE SPOT
You have to be signed up for my email list, link to sign up here.
Share my class on any social media site.
Leave me a comment on this blog post letting me know you shared and a link to where you shared it.
Enter up until 10/15/17, winner will be announced on my blog as well as sent an email on 10/16/17.
I can't wait to get started on this amazing journey of gratitude with you!
xo Deanna